How to Replace Serpentine Belt on Your Car or Truck- Pictures and Diagrams
Inspect your serpentine drive belt every 10,000 miles. Look for cracking. Small cracks are normal. Large, deep cracks are a sign that the belt should be replaced.
Click on the pictures below for routing diagram on your particular engine.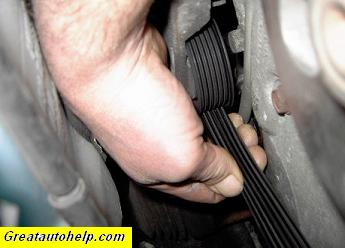 The engine belt is used to power accessories in your car or truck. The serpentine belt is used for the power steering, air conditioning compressor, alternator, water pump or supercharger.
It should be inspected at regular maintenance intervals. If it were to break, you would loose these accessories depending on engine size and model of vehicle.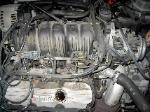 View picture or diagram of 3800 V6 serpentine belt routing so you can replace it yourself.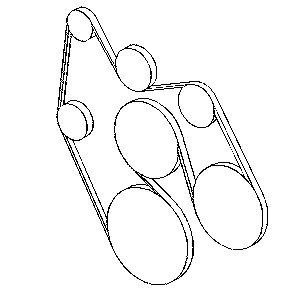 4.3L Vortec V6 engine used in Chevy S-10, Blazer, Silverado and GMC trucks.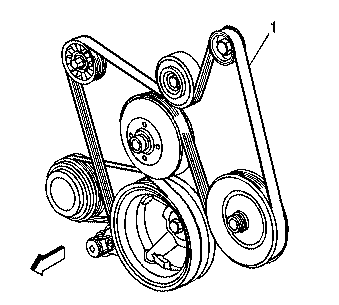 GM Vortec V8 engines belt routing. Including the 5.3L and 6.0L engines.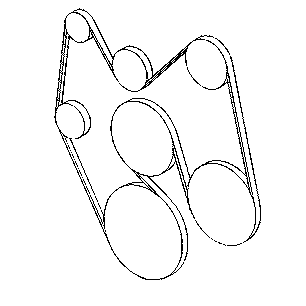 Older Chevrolet and GMC V8 trucks.

3.4L V6 also know as the 3400 engine used in many cars including the Chevy Malibu and Impala, Pontiac Grand Am and Grand Prix, Oldsmobile Alero and several minivan models.

Routing of the belt on 2.2L know as the 2200 four cylinder engine used in many chevy, Buick, pontiac and Oldsmobile cars.

4.2L inline six cylinder 4200 belt pictures for Chevy and GMC trucks including Trailblazer and Envoy.

Question: I am trying to put on the air conditioner belt for a 2009 2500 HD Silverado truck and I need some help on how to do it, thank you.
 Answer: OK. What exactly did you need help with?

Question: How to put the tensioner belt on.
 Yes, it can be difficult. Kind of hard to explain. The belt needs to be partially on, then use a ratchet on the tensioner, move it as far as you can, then with your other hand hold the belt so it holds the tensioner so you can reposition the ratchet to gain a little more tensioner movement.
1998 Ford Escort ZX-2 alternator belt diagram.
Need diagram for 2005 Ford Taurus
Serpentine belt diagram 2003 Sunfire
2002 GMC 2500 HD diesel 4wd serpentine belt diagram.
Need belt diagram for 2005 Chrysler Pacifica 3.5l.
2001 Ford Taurus belt routing diagram.
Belt routing for 2000 Sunfire 2.2.
2007 Chrysler Sebring 2.4 belt picture.
Need routing diagram for 2003 PT Cruiser no turbo.
Need diagram or description for removing serpentine belt removal on 2003 F-250.
Diagram for Toyota Corolla 2004.
Description on putting on a serpentine belt on a 2008 Saturn Aura.
Diagram for Buick Lacrosse 2006.
I need diagram for 2008 Nissan Altima 4 cylinders for removal/ replacement belt
Need belt diagram for 2000 Pontiac Montana.
Need a Diagram for 2001 Ford Taurus 3.0 Liter.
Diagram for a 1996 Chrysler town and country.
need diagram for 2006 Pontiac 3800 belt.
Need belt diagram for 2000 CHEVY VENTURE 3.4 L.
Belt diagram for 2006 Ford Focus 2.0L
Need serpentine belt for 2001 Ford Mustang 3.8
Serpentine belt diagram for 2001 Mazda protege dx.
Serpentine belt diagram for 2002 alero 2.2 L.
It's right up there at the top of this page !
1999 pontiac grand prix 3100 M engine serpentine belt diagram
Just replaced water pump. How do i get belt back in place? Chevy 1500 express 5.7.
2002 dodge routing on serpentine belt.