GM 3.4L Engine Belt Routing Diagram
Picture and diagram of How to Replace Belt on GM 3.4L 3400 V6 in cars and minivans.
This is the routing of the serpentine belt on the GM 3400 V6 engine. It is used in many Buick, Pontiac, Chevrolet and Oldsmobile cars.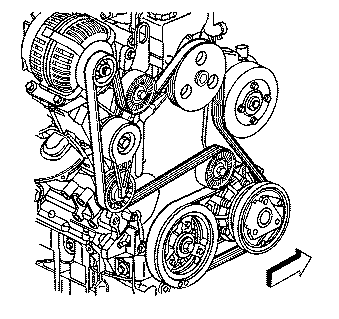 Question: A friend put on a tension pulley for me. It came off and now the bolt will not screw in?
 Answer: Maybe the treads are stripped.

Question: The tension pulley on my 3400 is in a different place y is that?
 Answer: Depending on what year, version of the engine, the pulleys can be a little different. IE- an older 3.1L is a little different than the 3100 or 3400.