Picture and diagram of How to Replace Belt on 5.3L 5.7L 6.0L Vortec V8 in Trucks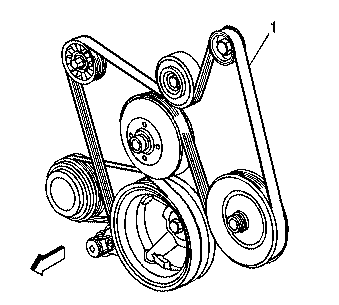 This is the routing of the serpentine belt on the GM V8 Vortec engines
in
Chevrolet
and GMC Trucks

Comments

How do you route a 350 vortec belt?

I think they have a picture for that too. Just search this site.

What is the smaller belt in the lower left hand corner for?

The smaller belt is for the A/C compressor.




;

More Auto Repair Answers, Questions And Help
World Of Wheels Electrical Testing Belt Diagrams Mustang Engine Overhaul All about Tires
© Copyright 2006 . JRKAZ,Inc.
Contact Us
Terms And Privacy Policy

GM Vortec Dual Belt Routing