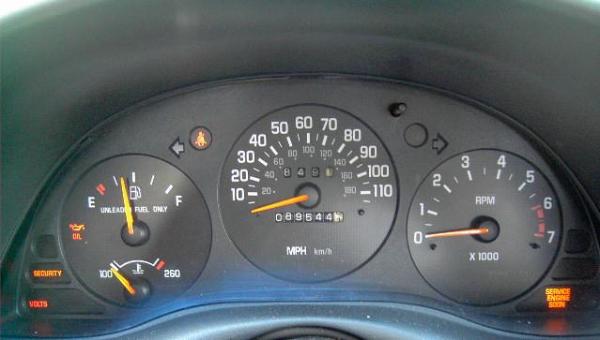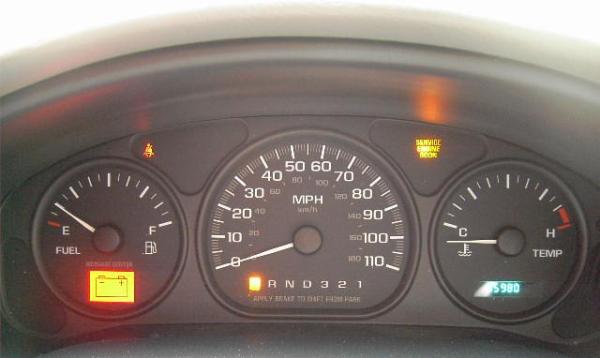 A few typical dash gauges clusters- also known and the instrument panel.

Many warning lights, indicators, or messages can come on for a number of different
reasons on your car or truck.

Click links below for pictures of some typical dash warning lights with short description.

2000 Silverado truck with dash light on like a video camera. Is it a sensor? If so which one.

Comments

Can you give a little more information. What side of the
dash is this light. Looks like a video camera?

my battery warning light came on and my dash was dim than it all went away , i was
wondering if the rain had something to do with it.

light on that says service with wrench in it.

red circle with a wavy line and I brake.

The brake light either means your emergency brake is
applied, you're low on brake fluid, or you have an ABS
brake problem. As for the red circle with wavy line, I'd
have to see a picture of it to tell you for sure what it is.

I have a dash board light on 1995 Camaro and i dont know what it is pleae help

You will have to describe it for someone to help.



More Auto Repair Answers, Questions And Help
Electrical Testing Belt Diagrams Mustang Engine Overhaul All about Tires
© Copyright 2006 . JRKAZ,Inc.
Contact Us
Terms And Privacy Policy


Common Dash Warning Lights