Ford Mustang Piston Removal

Removing the pistons from our 5.0L Ford Mustang is the next step. With the engine
turned on the stand so that the bottom faces up, we need to remove the piston rod
bearing caps. The crankshaft is still installed at this point. You can use hand tools or
an air impact wrench to remove the piston rod caps and for all removal procedures.
After the cap is removed, the piston and rod assembly can be pushed out the top of
the motor. It is a good idea to stamp the position number on the rod cap and rod to
keep them in order.

Below is a picture of the block with all of the pistons removed. You can see the crankshaft is still installed.
We will be inspecting the rod bearings, cleaning and inspecting the pistons and removing the crankshaft on
the next pages.
See thumbnails below.

Picture of the Ford Mustang 5.0L piston rod cap removal procedure. Note the difference between the
crankshaft main bearing caps and the rod bearing caps. The mains are much bigger. There are a total of 5
mains, and 8 rod caps- one for each piston. Here we are using a deep well socket and ratchet to remove the
nuts. Be careful and do not loose any of these nuts, as they are special for the piston rods and not just plain
old nuts you have laying around.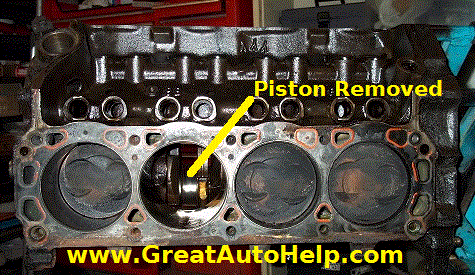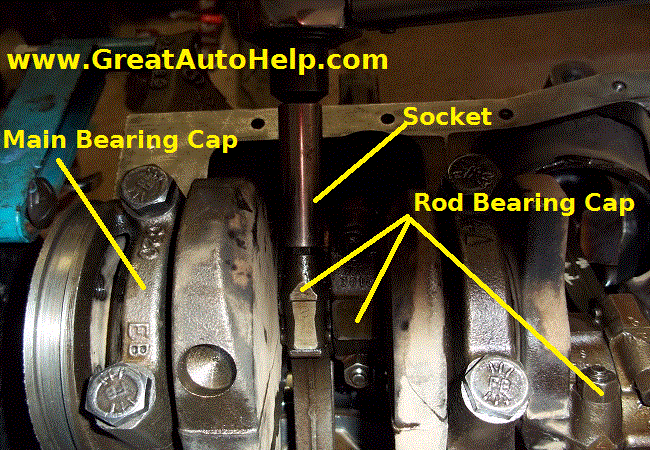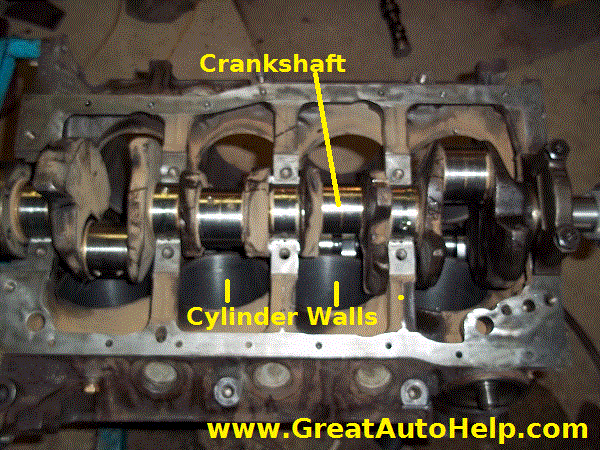 ;

More Auto Repair Answers, Questions And Help
World Of Wheels Electrical Testing Belt Diagrams Mustang Engine Overhaul All about Tires
© Copyright 2006 . JRKAZ,Inc.
Contact Us
Terms And Privacy Policy