1992
Buick
LeSabre Custom 3800 V6.
My Daughters Buick chugs and will even die on her. I just put new plugs in and that didn't help
any. So i poured a bottle of injector cleaner in the tank and drove the car for about 5 miles and
that seemed to help some. What would you suggest I try to do next? What else should I be
looking at? Thanks for your help.

Answer:
What you are describing could be several things, but a common problem is that the fuel
pressure regulator is leaking fuel into the vacuum hose, causing a rich condition. Another
symptom is that it cranks long until it starts, then runs rough for a few seconds, then clears up,
may die at stops. I would also check fuel pressure, and check to see if it is misfiring.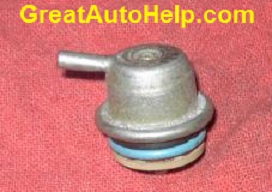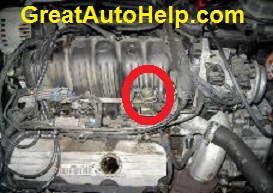 1- Location of fuel pressure regulator
on 3.8 engine

Other related questions




;

More Auto Repair Answers, Questions And Help
World Of Wheels Electrical Testing Belt Diagrams Mustang Engine Overhaul All about Tires
© Copyright 2006 . JRKAZ,Inc.
Contact Us
Terms And Privacy Policy


Buick Lesabre Chugs And Then Dies Out