Remote does not work on my 2006 Chevrolet Impala.
I need instructions on how to change the battery.
One of my remote FOB works, but the other just quit all of a sudden.
I read that all i have to do is pry the cover off somehow to replace the battery that i bought. Just dont
want to break the cover or anything inside the remote. Any help with this problem would be great.

Answer:
Yes, that is correct.
Use a small screw driver or even a dime. Look for a small indent in the bottom of the remote
between the two halves. Some remotes have this indent, others do not.
Use the screw driver to pry the top and bottom apart.

If there is no indent, then work the tip of the tool along the edge to separate the top and bottom.
Be careful removing the battery, as on some models the small metal holder will break off the
circuit board and you will need to get a new FOB.
This is the most common failure on these remotes.

See pictures above.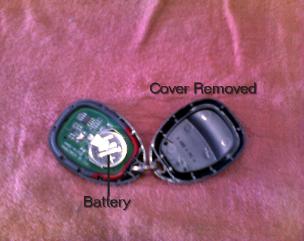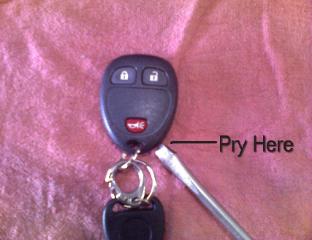 ;

More Auto Repair Answers, Questions And Help
World Of Wheels Electrical Testing Belt Diagrams Mustang Engine Overhaul All about Tires
© Copyright 2006 . JRKAZ,Inc.
Contact Us
Terms And Privacy Policy


How To Replace Door Lock Remote Battery