Dear SF: Do you know where the On/Off shift solenoid is on a 1994 GMC Safari.



SF:

Welcome and thanks for your question. If you are referring to shift on/of solenoid, they
(shift a, shift b) are at the back of the valve body.

Can be removed after taking down the transmission pan. A spring loaded clip needs to be
removed, then the solenoid can be pulled out. A spring loaded valve is behind
the solenoid, inside the valve body bore.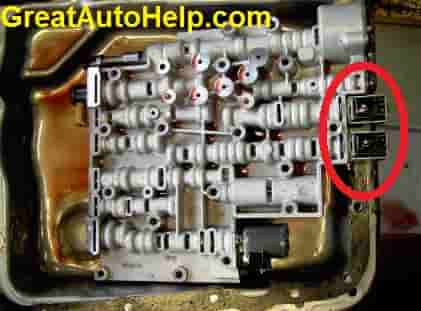 Shift
solenoids






;

Car Repair Help, Questions And Answers
World Of Wheels Electrical Testing Belt Diagrams Mustang Engine Overhaul All about Tires
© Copyright 2006 . JRKAZ,Inc.
Contact Us
Terms And Privacy Policy


GMC Transmission Shift Solenoid Location