1992 Buick 3800.
Hello, can you describe how you change the crank sensor on this engine. I think this is the problem Ive
been fighting. Thanks for your help.


JK:

Aanswer:
OK, glad to hear. I would suggest a technician performing this repair. Here is why.....
1- remove belt
2- remove crank pulley using special puller. Also, common for rubber damper inside pulley to shift and
block the holes that the puller needs to screw into. Also may have to remove/loosen front lower engine
mount(if it has one) and/or lower the frame and support frame engine assembly to gain good access to
the pulley.
3- remove plastic shield
4- remove sensor.
5- sensor will have to be adjusted with another special tool as not to het the steel vanes on the inside of
the pulley when engine running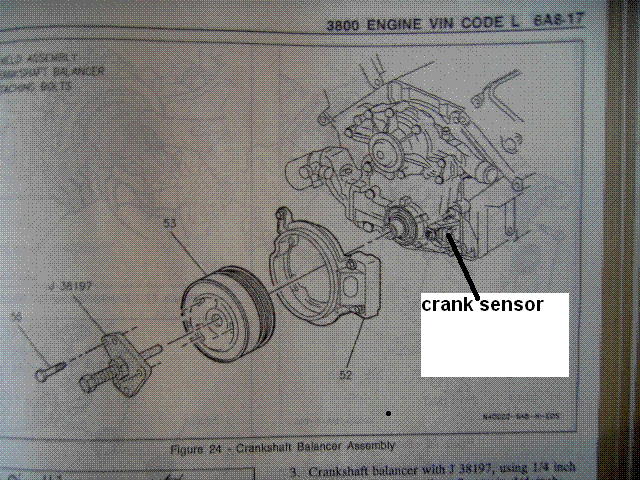 Other related questions




;

Car Repair Help, Questions And Answers
World Of Wheels Electrical Testing Belt Diagrams Mustang Engine Overhaul All about Tires
© Copyright 2006 . JRKAZ,Inc.
Contact Us
Terms And Privacy Policy


Buick 3800 Engine Crank Postion Sensor Location