2008 Chevy HHR.
Repairs- Replaced struts.
Question- I have done a little research and have determined the sway bars need to be replaced. I
know sometimes when one thing is replaced it is also recommended that others be replaced at the
same time. I am wondering if you could identify any repairs that should be made at the time I replace
the sway bars. We have a shade tree mechanic that we have used and are satisfied with his work on
simple repairs. Is this a repair that is simple enough for someone to do in our garage or should we
be taking it to a shop? --Thank you!

Answer:
I am not sure what the problem is on your car, but the only reason that the sway bar would need to
be replaced is if is actually broken. There is nothing on the bar that can wear out. It is just a solid
piece of steel with no moving parts. A noise in the front end of your HHR would not be caused by
the bar, if that is the problem with your car.

A clunk noise is usually caused by the
sway bar links
. A squeak or squawk type sound could be the
sway bar bushings on the frame.

But if you are going to replace the bar, then i can give you some instructions:

1. Put the car up on a lift. This i guess answers your last part of the question if you
can do it or it or does it need to go to a shop.

2. Remove both front wheels.

3. Remove the lower nut from the stabilizer links. The links bolts to the strut and the
bar. This is where you need to determine if the links are worn out or loose. If so, then
replace them when doing the stabilizer bar.

4. Put a pole jack under the rear of the frame to support it.

5. Remove the rear subframe bolts. The jack now supports the engine.

6.Lower the jack a few inches. Remove the intermediate steering shaft lower bolt at
the steering rack and pry it off. Sometimes they stick due to rust, so you may have to
use a little spray and tap it up and off the rack shaft.

7. Lower the frame more.

8. Remove the sway bar bushing brackets. They are on each end. Two 13mm bolts
hold each one on.

9. Now you can slide the sway out one of the wheel wells. Install new bushings and
slide the new bar in place and re-install everything.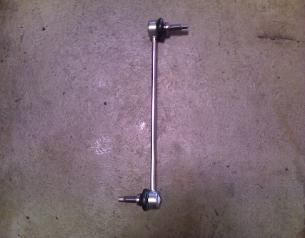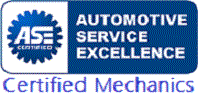 How to Replaced 2008 Chevy HHR Front Stabilizer Bar And Links